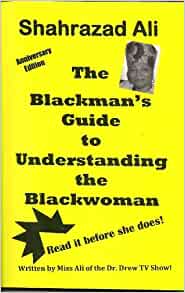 The Blackman and the Blackwoman in America have a problem. 
They do not get along.
Before the Blackman can devise a solution he must know the components of the problem.
The first factor is that the Blackwoman is out of control.  
She does not submit to guidance by her God-given mate the Blackman.
Her intention to overpower and subdue the Blackman is motivated by several factors, the most prevalent being her self-inflicted nearly psychotic insecurity.
Her disrespect for the Blackman is a direct cause of the destruction of the Black family.